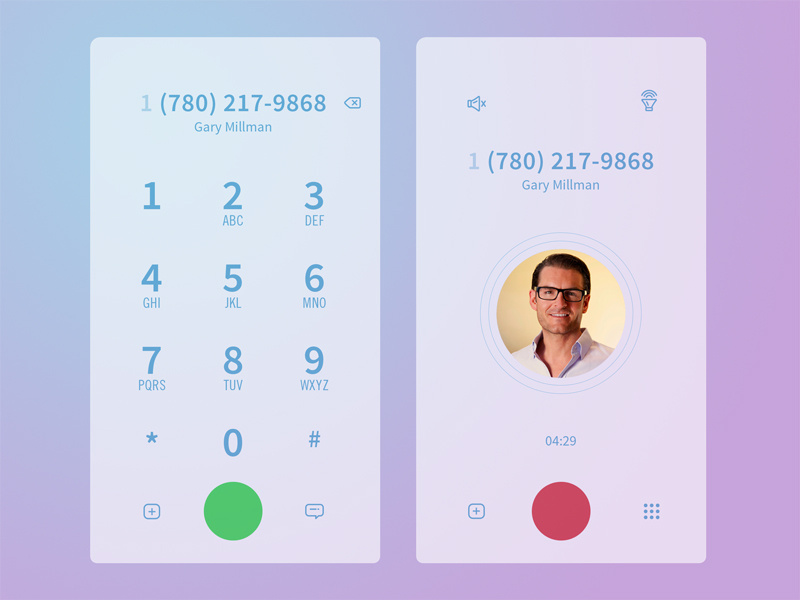 Day 003 - Dial Pad
Gary Millman, what a guy....
Yes, I purposely left the cliche "phone" icons off of the "call" and "end" buttons. These icons are still ubiquitous, but they're styled after phones you haven't seen since snap pants were cool.
What do you think of the rotated speaker icon to communicate "speaker"? Does it do the trick?
Check out my blog for more updates:
http://www.colinspencedesign.com/blog