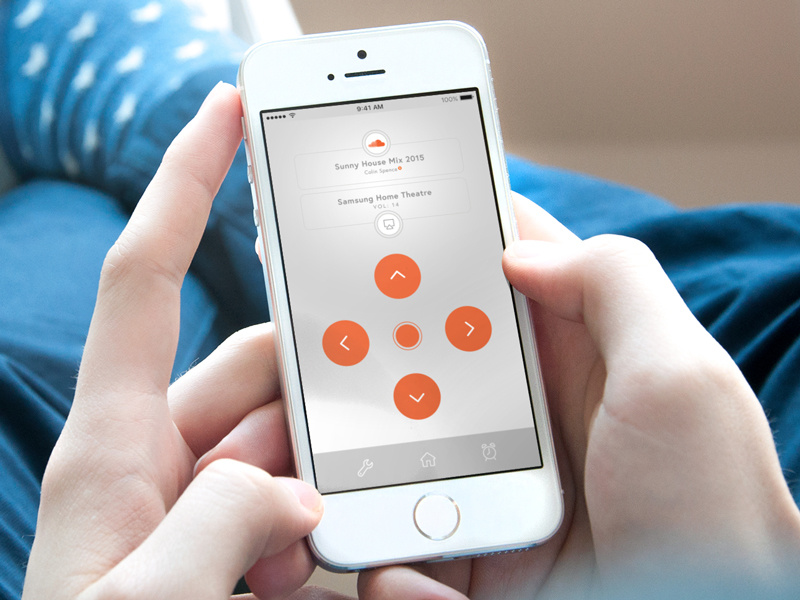 Day 035 - Universal Remote Control
This universal remote concept would basically rely on setting up input and output sources. Your inputs could be a wide range of media, apps, which can be either be transmitted through the mobile device or through another device in proximity. The user will then select their preferred output in the same way. Once the user has selected their input source, the app translates it's color scheme to match that particular app (in this case, soundcloud's orange) to make it more intuitively understood to what the user currently has access to control.
By clicking on the icons, the user is given a custom settings for that particular input/output source.